Stago is a reference for
blood-based diagnostics.
It is our mission to improve the health of as many people as possible, and as such we have chosen to expand our specialties and update our product offering.

Stago has expanded its range from our expertise in hemostasis to become a multi-specialist in hemostasis and hematology.

Our new "sthem" signature brand opens up a whole new world of next-generation Stago solutions.
Innovation at your fingertips!
hematology
hemostasis
eSolutions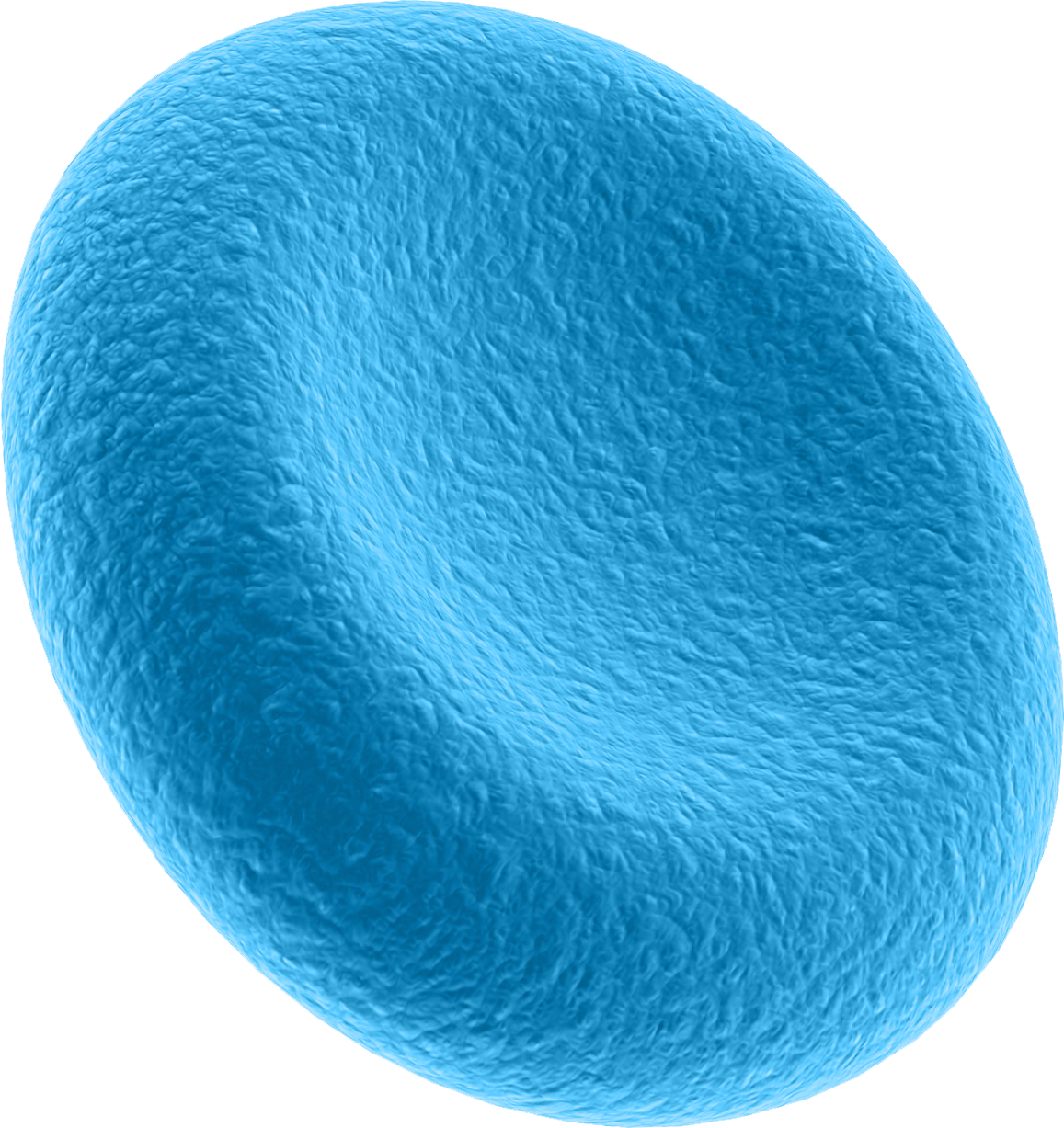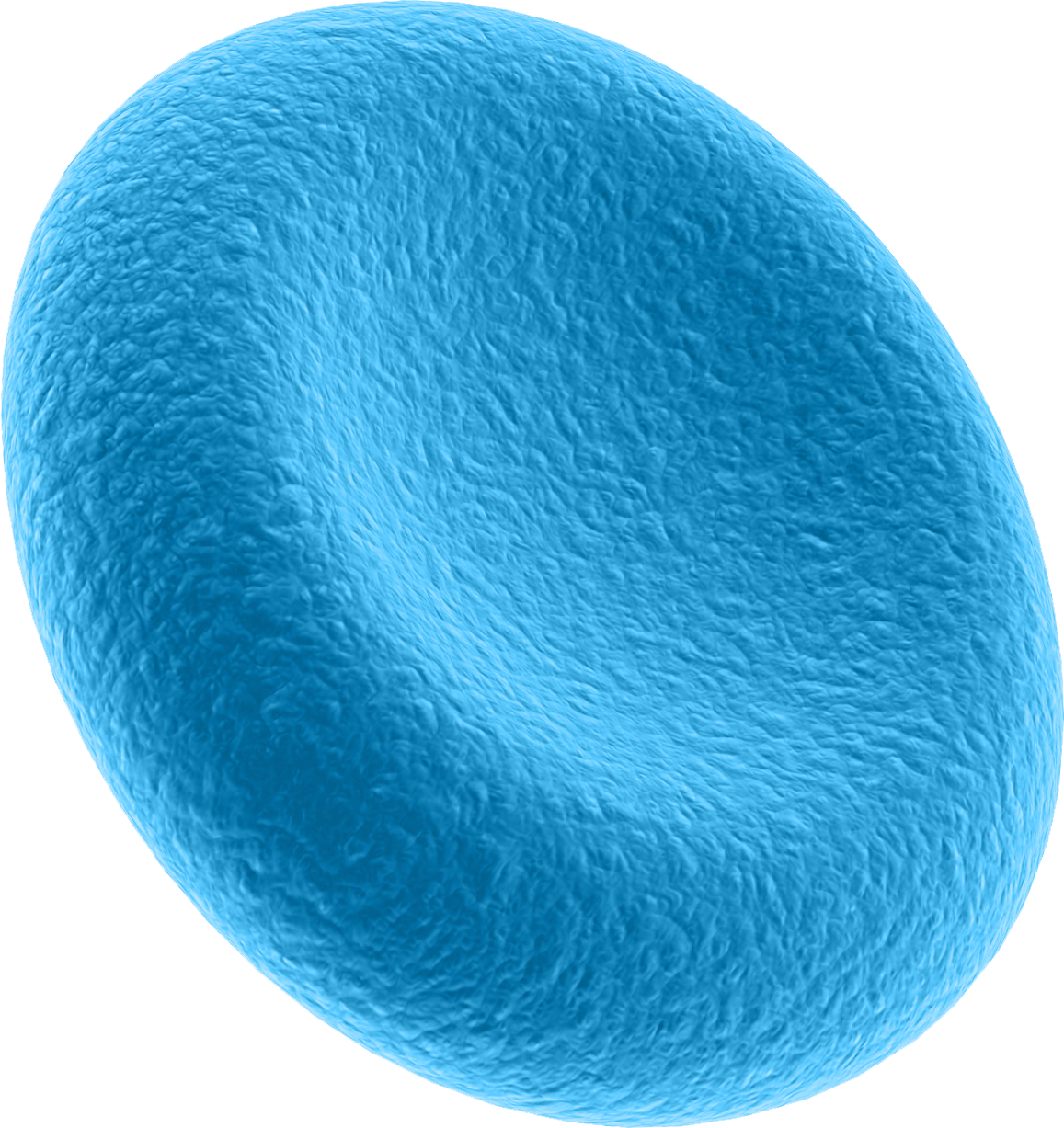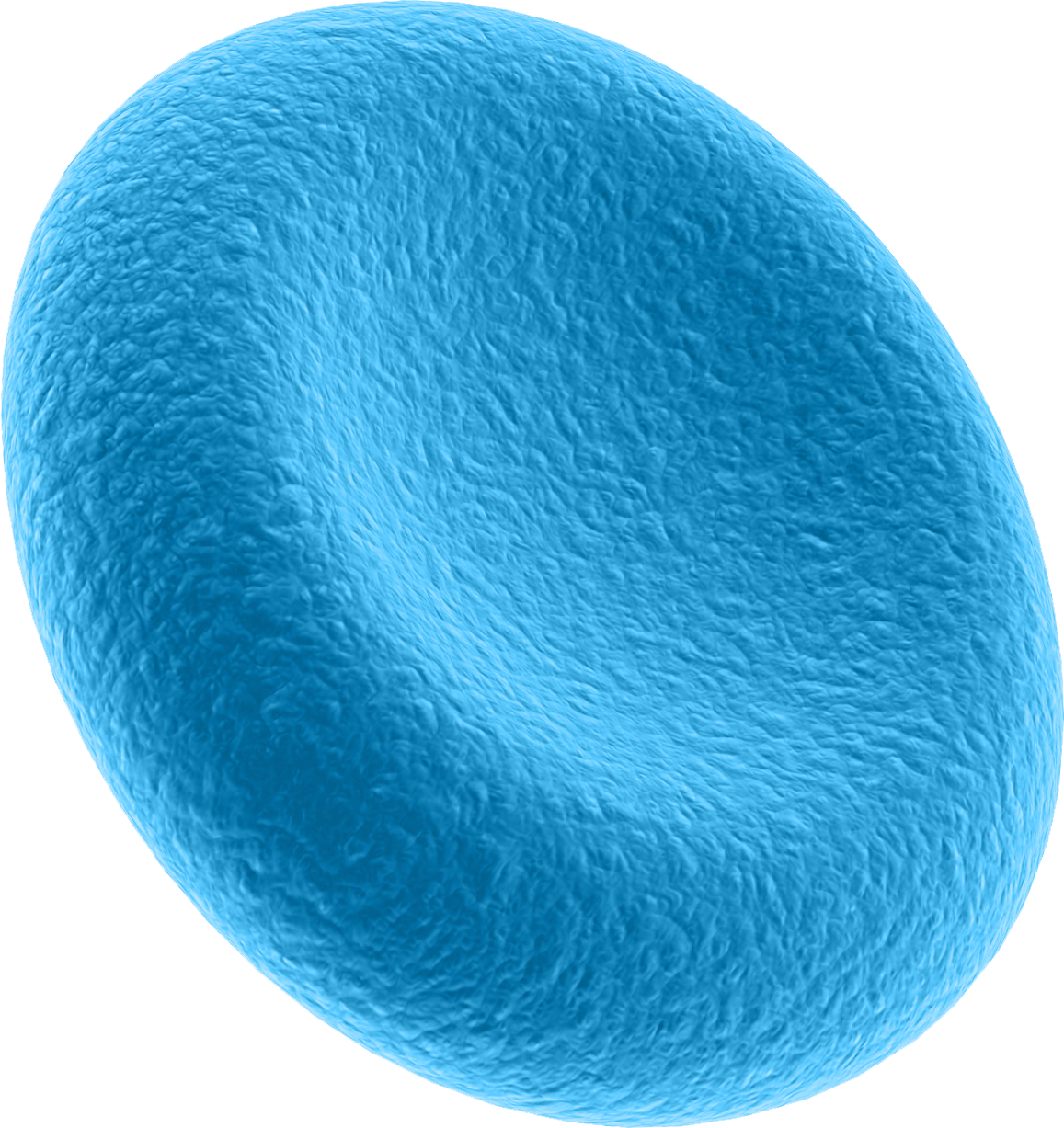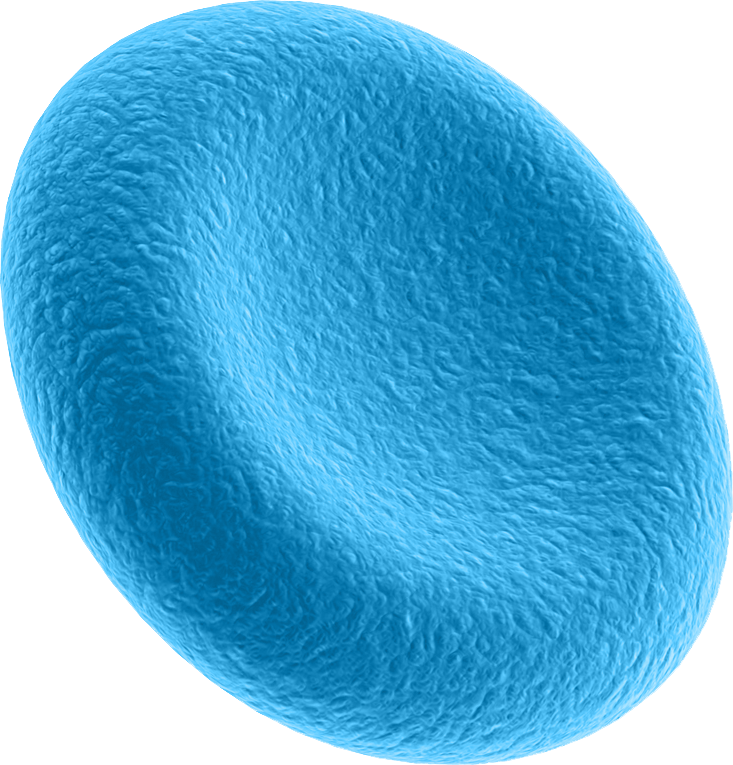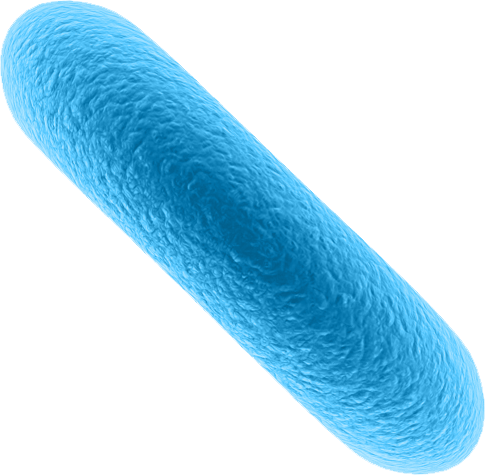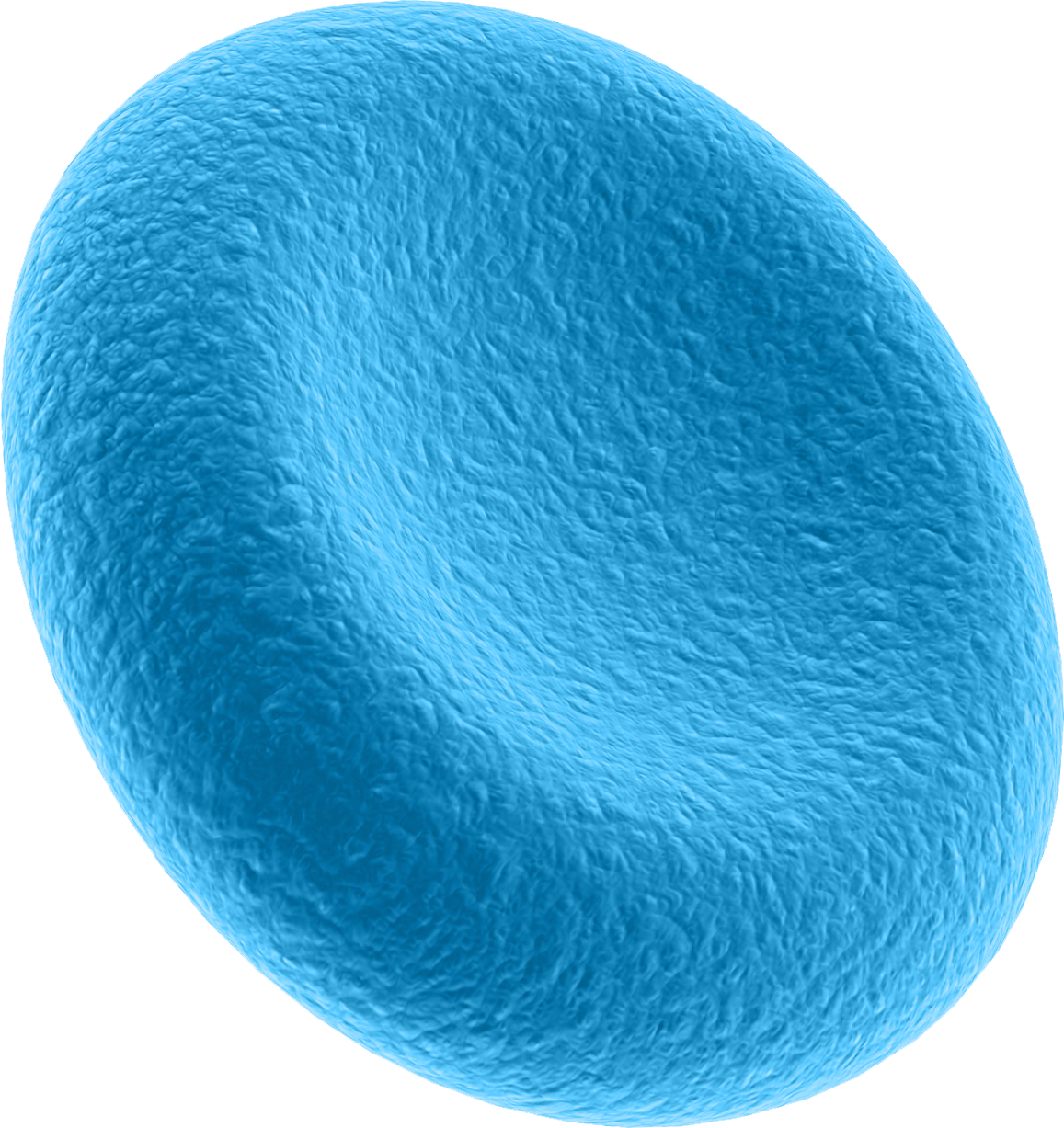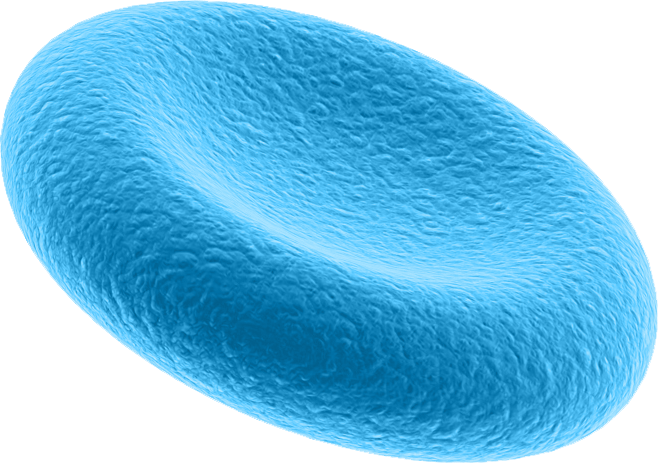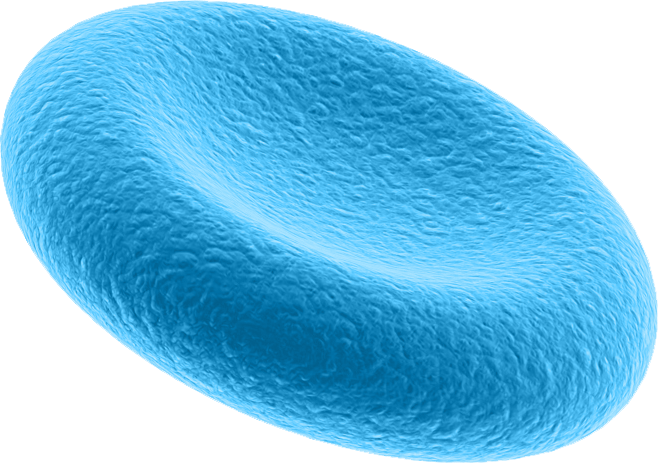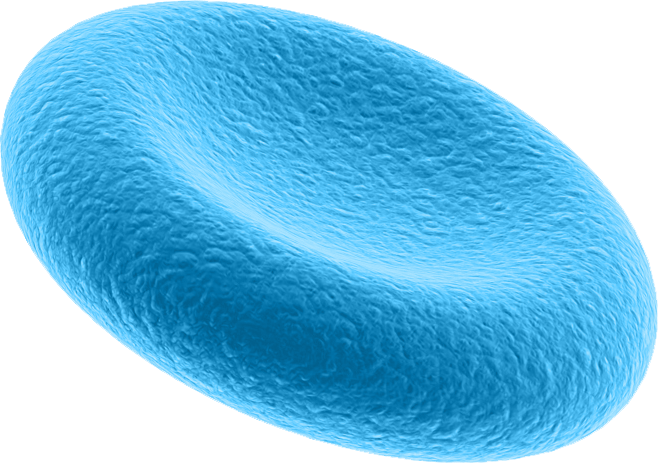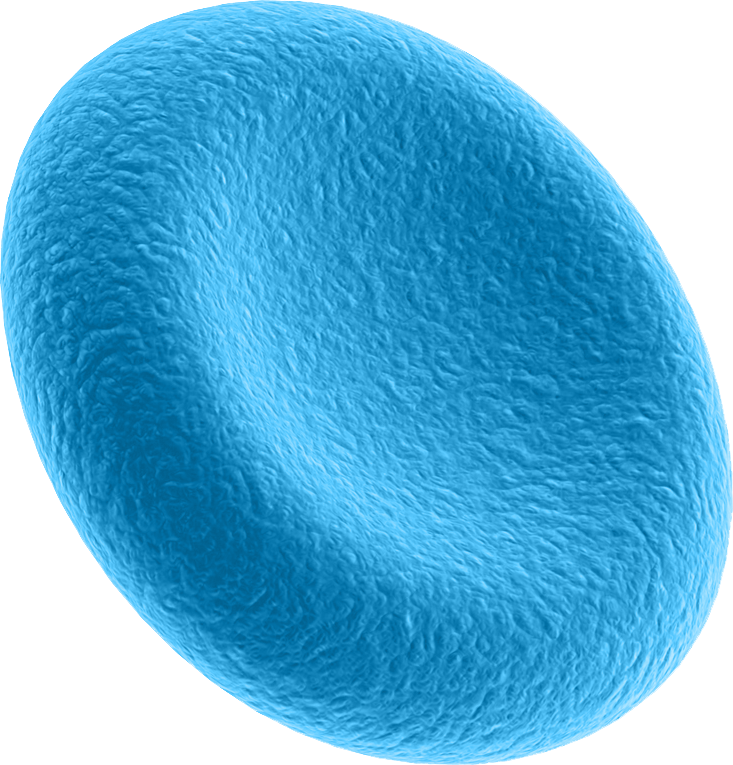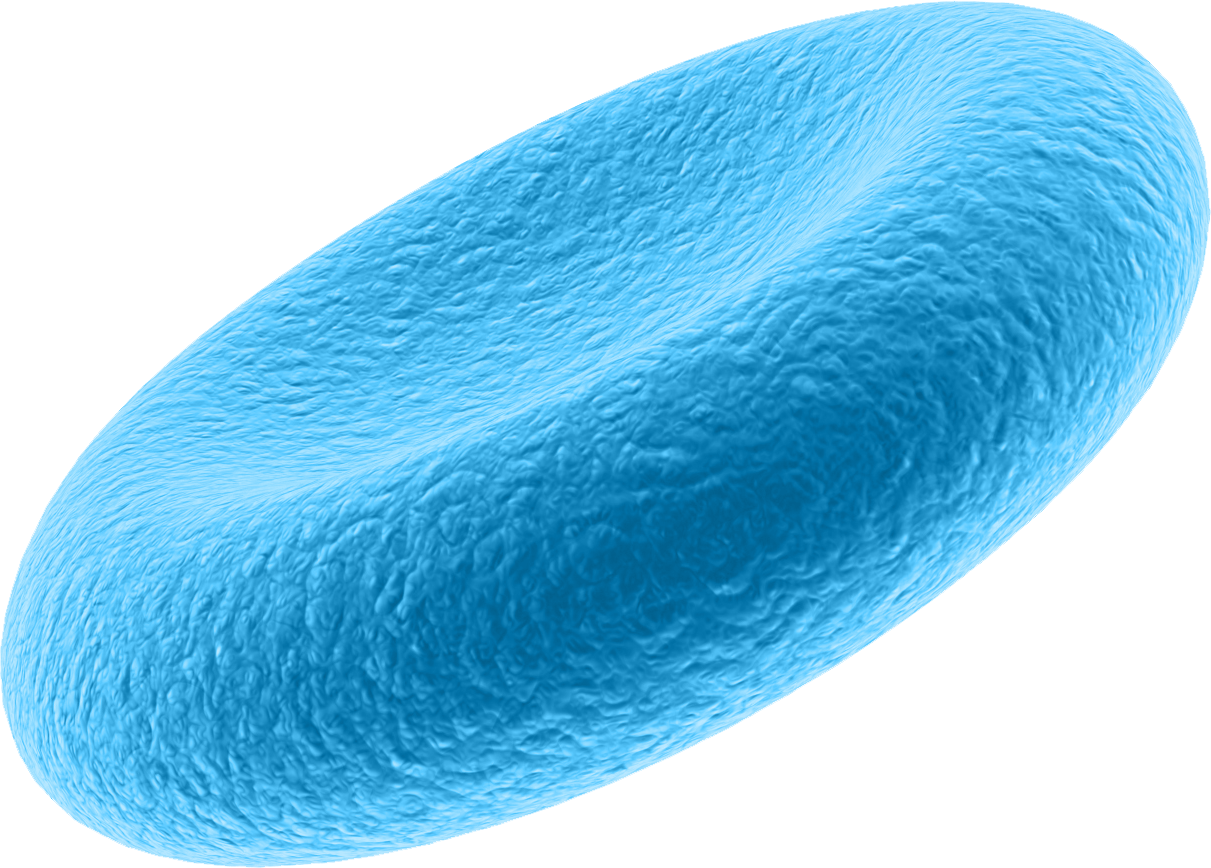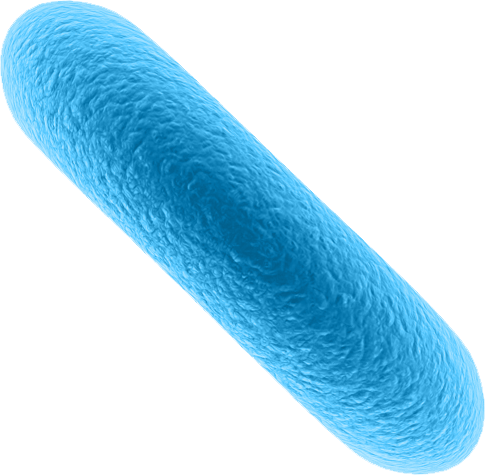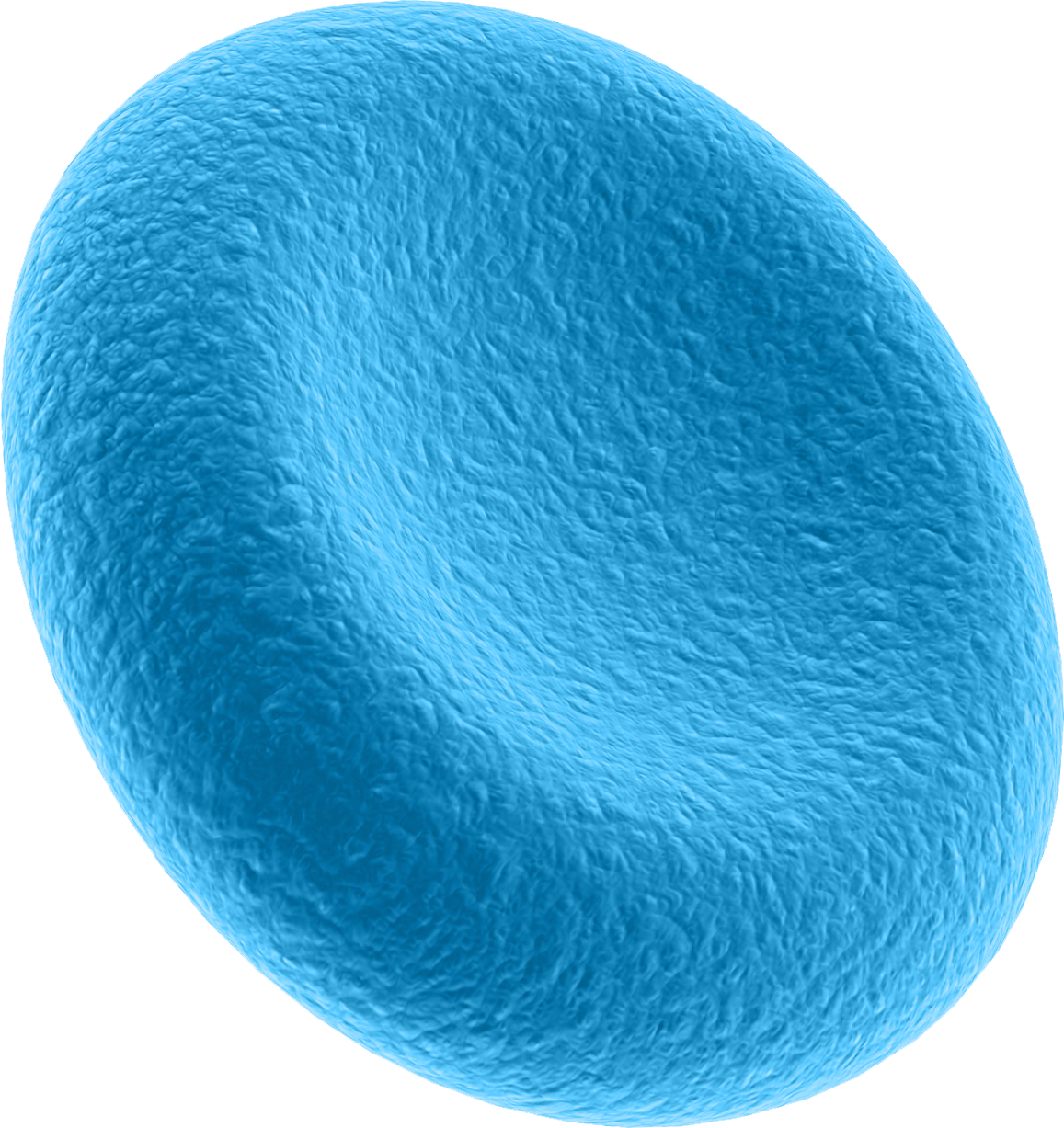 Stago has been the preferred partner of coagulation professionals for over 60 years.
We have drawn on our wealth of experience to deliver sthemO, a new range of hemostasis instruments and hemostasis reagents to continue meeting your needs.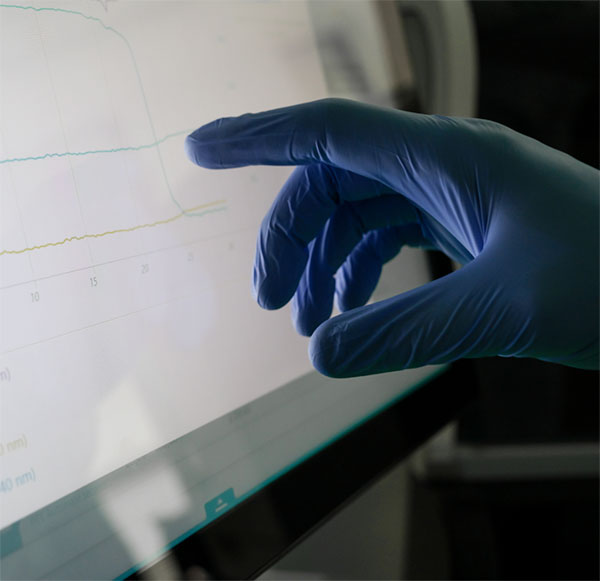 Stago has prioritized technological innovation through the development and integration of an increasing number of functionalities into its range of sthemO coagulation instruments to simplify life for you and your patients.


You are already familiar with the VBDS, we are now proud to present our


An exclusive combination of simultaneous mechanical and optical measurements in a brand-new measuring cell.
The sthemO range includes the immuno-chemiluminescence technology, for a better analytical performance and wider range of tests*.


Our R&D teams have also developed a unique cuvette design compatible with all embedded technologies to deliver an ultra-efficient, easy-to-use system.
* Reagents under development
Mechanical (VBDS)
Optical
Turbidimetric
Immuno-chemiluminescence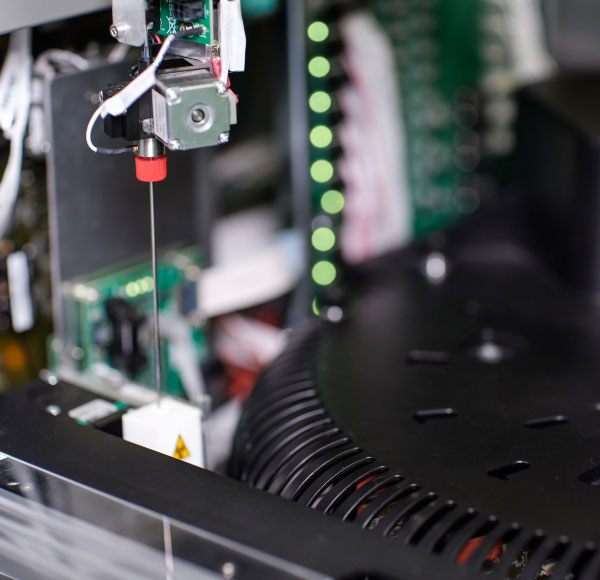 sthemO will just keep on going,
load and unload as required while your analyzer continues its work.

Its large on-board storage capacity frees up time:
optimum autonomy.

The analyzer also optimizes cuvette management,
increasing the throughput of all test combinations.
All combined,
TAT reduced!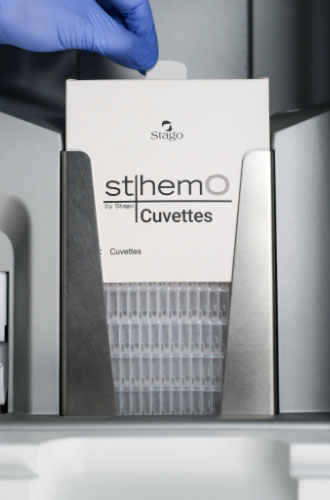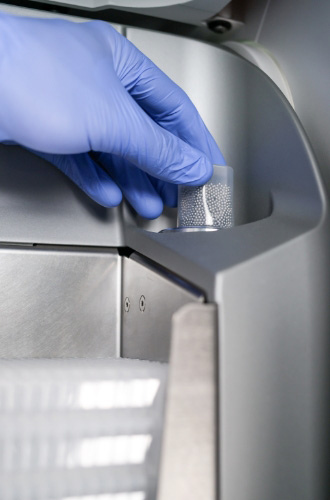 Intuitive system mastered
within 2 hours.
We know you like to keep things simple!
That's why our experts prioritized ergonomics during the development and validation phases, for a sthemO that's both efficient and easy to use.
Recognition of all sample tube types

capped or uncapped!

Brand-new software.

Cuvettes and Beads:




ergonomic packaging to simplify cuvette loading.

Automatic stirring, managed by the analyzer.

And more

.

.

.
Accurate, precise, reproducible patient test results.
Dedicated sthemO reagents deliver a performance that will exceed your expectations.

The first analyzer in the new sthemO hemostasis range.
A high-throughput and fully-automated coagulation analyzer designed for medium to large laboratories can be integrated into automated tracks.

The right combination of


 expertise,


 performance,


 innovation.
Rounding out this new range of sthemO analyzers.

A bench-top analyzer designed for smaller laboratories, guaranteeing the same efficiency and analytical performance as the sthemO 301.


Simplicity and versatility allow you to focus on value-added tasks.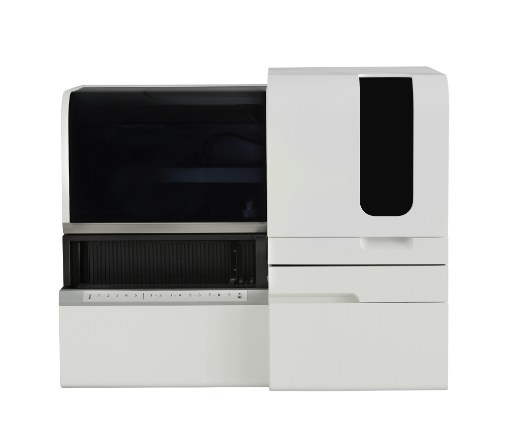 Let's optimize productivity and improve your patient journey!

eSolutions
are in our blood.
expertise
proactivity
efficiency
simplicity
confidence
productivity
An essential booster of sthem line.
expertise
proactivity
efficiency
simplicity
confidence
productivity
We have listened to your needs over the years and created this new range 
of analyzers based on your feedback.
We designed and developed sthemO 301 and 201 from the perspective of bringing you a true family of analyzers.
Same analytical core:


a standardized analytical performance.




Same reagents and consumables:


less references to manage.




Same ergonomic software:


train once to master both.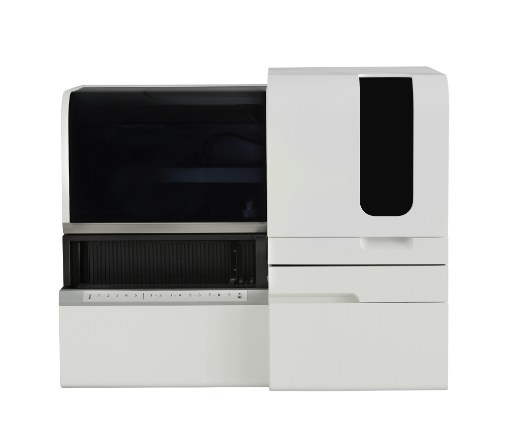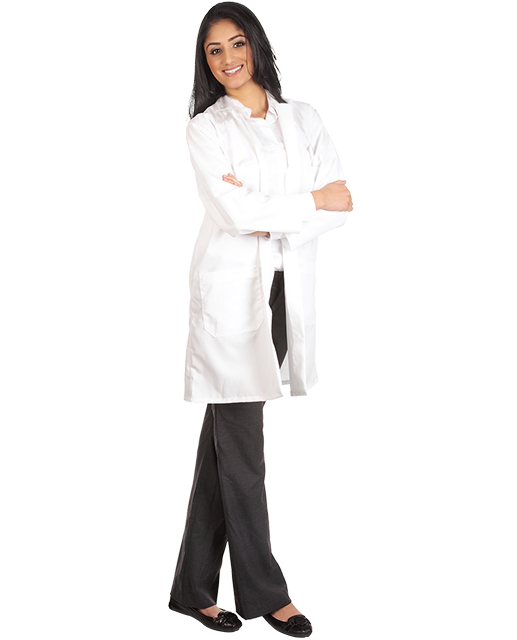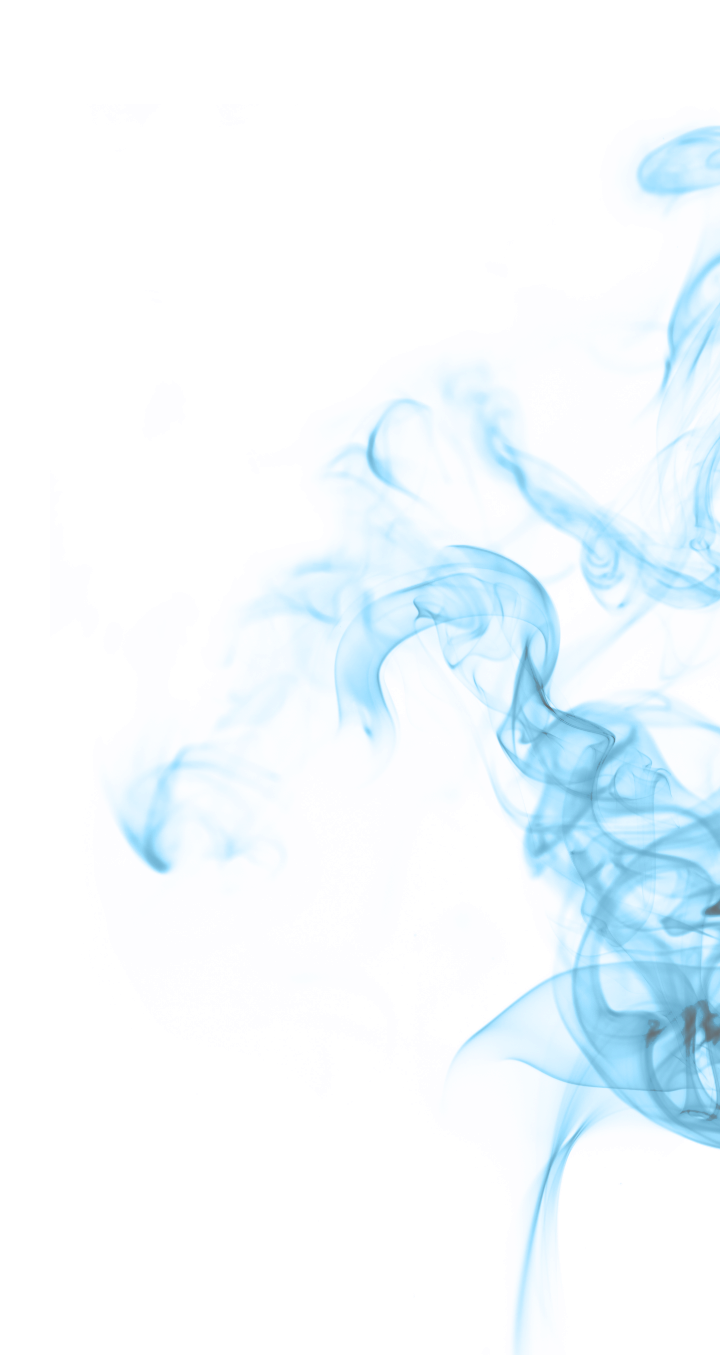 Disclaimer
This website is dedicated to the Healthcare professionals.
Conception Smart Agence - The information and pictures contained in this electronic support are protected under copyright : ©2022 DIAGNOSTICA STAGO, all rights reserved. Non-contractual photos. Last update: 2023.
The sthemO analyzers are quantitative automated hemostasis platforms for in vitro diagnostic use by clinical laboratories personnel. It is used together with dedicated sthemO reagents and controls.
The sthemE Manager is designed to manage data and information between one or several in vitro diagnostic analyzers and laboratory information systems. The system, composed of sthemE Manager and one or several analyzers, is handled by empowered laboratory personnel. sthemE Manager is not intended to be used with specific assays.
sthemA, sthemO and sthemE are trademarks of the Stago Group. The rights of the trademarks and logos used in this document belong to the Stago Group. The use of these trademarks is not permitted without permission from the Stago Group.
This document is Diagnostica Stago's sole property. Consequently, any disclosure, reproduction and/or copy to any third party is strictly forbidden, unless prior written approval given by Diagnostica Stago. No contractual photos. This document contains information on products which is targeted to a wide range of audiences and could contain product details or information otherwise not accessible or valid in your country.
3 allée Theresa 92665 ASNIERES SUR SEINE (France)
ARTICLE 1: PURPOSE
The purpose of these terms and conditions of use is to define the manner in which DIAGNOSTICA STAGO makes its website available to web users, and the conditions under which web users may access and use this website. 
This site has been designed to provide general information concerning sthemO. The communicated information is provided for information only and is not binding on DIAGNOSTICA STAGO in any manner whatsoever.

Any connection to DIAGNOSTICA STAGO's website regarding sthemO shall be subject to compliance with these terms and conditions of use, which DIAGNOSTICA STAGO reserves the right to amend or update at any time.

By accessing or using this site, you agree to these terms and conditions of use. If you do not agree with the clauses set out below, we advise you not to use this site.
ARTICLE 2: ACCESS TO THE SERVICE
Access to the service is possible 24 hours a day, 7 days a week, except in the event of force majeure or an event which is beyond the control of DIAGNOSTICA STAGO, and subject to possible breakdowns and maintenance work required for the proper functioning of the service and equipment.

DIAGNOSTICA STAGO hereby grants to the web user the right, which the web user hereby accepts, to connect one or more workstations to this website. Access to the service shall be made from the web user's microcomputer(s) connected to a telecommunications network permitting access to DIAGNOSTICA STAGO's website regarding sthemO. The communication protocols used are those commonly used on the internet. The rights of access to and use of DIAGNOSTICA STAGO's website regarding sthemO are non-exclusive and non-transferable.
ARTICLE 3: INTELLECTUAL PROPERTY RIGHTS
The content of DIAGNOSTICA STAGO's website regarding sthemO (including but not limited to data, information, illustrations, logos, brands and trademarks, etc.) is protected by copyright and other intellectual property rights. Any copy, reproduction or dissemination of all or part of the content of DIAGNOSTICA STAGO's website regarding sthemO, by any process whatsoever, is illegal except for a single copy on a single computer reserved solely for the private use of the person making that copy. Any other reproduction must obtain DIAGNOSTICA STAGO's prior written approval. 

The items presented on this site may be modified and/or deleted without notice and are provided without any express or implied warranty of any sort, and do not provide entitlement to any damages or compensation whatsoever.

The user of this site shall be responsible for taking all appropriate measures to protect their own data and/or software from contamination by any virus circulating on the internet. 

The information and images contained on this website are protected by the provisions related to copyrights contained in the French Intellectual Property Code. Logos are also protected by the provisions contained in the French Intellectual Property Code.
ARTICLE 4: USE OF DOCUMENTS
None of the documents from this website may be copied, reproduced, published, uploaded, posted, transmitted or distributed in any manner whatsoever, except under the following conditions: 
You may download one copy of the documents onto a microcomputer for your personal use for non-commercial purposes, provided that you respect copyright provisions as detailed in the French Intellectual Property Code. Any changes to these documents or their use for any other purpose shall constitute an infringement of copyrights owned by DIAGNOSTICA STAGO. In the event of use of this website, you are prohibited from using these documents on another website or in a networked computing environment. 

If you decide to proceed with any downloads from this site, DIAGNOSTICA STAGO grants you a non-exclusive right of use of the Software (including the files, images integrated therein, and accompanying data). DIAGNOSTICA STAGO does not grant you any proprietary rights over the Software and the elements which accompany it. You possess the medium on which the Software is recorded, but DIAGNOSTICA STAGO retains full ownership of it and all intellectual property rights pertaining thereto. You are prohibited from redistributing, selling, decompiling, dismantling, disassembling or reducing the Software in any manner whatsoever in a usable form.
ARTICLE 5: ELECTRONIC MAIL
In order to correspond with DIAGNOSTICA STAGO by electronic mail, web users must fill in the electronic correspondence forms proposed on DIAGNOSTICA STAGO's website regarding sthemO. The responses made by DIAGNOSTICA STAGO to electronic mail cannot be likened to and do not constitute proof of the exercise of any advertising, promotional or commercial activity in the country to which these responses are sent.
ARTICLE 6: LIMITATION OF LIABILITY
The documents and information disseminated on this site are provided "as is" without any express or implied warranty of any nature whatsoever. DIAGNOSTICA STAGO reserves the right to modify, delete or correct the content of this site at any time, without notice.

DIAGNOSTICA STAGO cannot be held liable in the event of contamination of the web user's computer hardware as the consequence of propagation of a virus or other computer infections.

Except in the event of gross negligence or wilful breach, DIAGNOSTICA STAGO, its employees, its suppliers, or third parties referred to on this site, may not under any circumstances be held liable, whether under an action for contractual liability, action in tort, or any other action, for any damage whether direct or indirect, consequential or incidental, or of any other nature whatsoever, or any loss, including financial or commercial loss, arising from the use of this site or any information obtained from this site.

DIAGNOSTICA STAGO disclaims all liability concerning the information, materials or software contained on sites which are linked to DIAGNOSTICA STAGO's website regarding sthemO by way of hypertext links.
ARTICLE 7: MISCELLANEOUS INFORMATION
Publisher of the Site: DIAGNOSTICA STAGO S.A.S 
société par actions simplifiée (simplified form limited company) with a registered capital of 7.509.445 euros 
Registered offices: 3, allée Thérésa, 92600 Asnières sur Seine
Trade registry: RCS Nanterre B 305 151 409
Tel: 01 46 88 20 20
E-mail address: webmaster@stago.com
Webmaster: Sophie Guillomeau
Editorial manager: Pascal Boulanger

Hosting:
AMAZON WEB SERVICES EMEA SARL
38 avenue John F. Kennedy, L-1855 LUXEMBOURG
R.C.S. LUXEMBOURG: B186284

AMAZON WB SERVICES EMEA SARL, Succursale française
31 place des Corolles, Tour Carpe Diem, 92400 COURBEVOIE, FRANCE
SIREN: 831 001 334 • RCS Nanterre • APE: 6311Z • TVA: FR30831001334
ARTICLE 8: JURISDICTION AND GOVERNING LAW
Any dispute arising with respect to these terms and conditions of use shall be brought before the courts in the judicial district in which the registered offices of DIAGNOSTICA STAGO are located, and shall be governed by French law independently of conflict of laws rules. By using this site you give your express agreement to the application of this jurisdiction clause.

In the event that any of the provisions of these terms and conditions of use should be held to be unlawful, null and void or inapplicable for any reason whatsoever, it shall be deemed not to form part of these terms and conditions of use and shall not affect the validity or the application of the other provisions.

Last amended on: 10/27/22